O Quinta Nova Unoaked Tinto 2016 acaba de vencer o prémio "Best in Show" no DWWA 2018, no escalão de £15, com 97/100 pontos.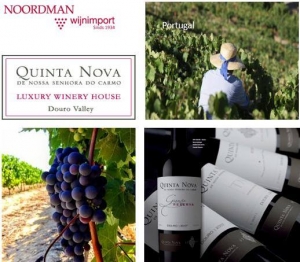 Na prova cega, que contou com 275 especialistas de 33 países, participaram 16.903 vinhos mas apenas 50 vinhos foram classificados como "Best in Show". Estes vinhos foram inicialmente distinguidos com medalhas de platina e novamente degustados até se classificarem entre os melhores com 95-100 pontos.
Quinta Nova Unoaked Tinto 2016 has just won the "Best in Show" award in the DWWA 2018, in the £15 range with 97/100 points.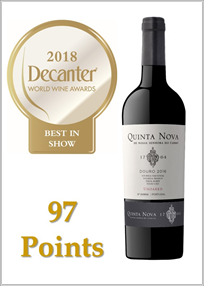 With 275 experts from 33 countries, the blind competition's jury tasted 16.903 wines but only 50 wines were classified as "Best in Show". These wines were initially distinguished with platinum medals and again tasted until they qualified among the best with 95-100 points.